Ruhi the Loopy is the winner of Global Game Jam Turkey 2012. It is a Flash game about an archaeologist, Ruhi, who was punished by Aztec god.
The player controls Ruhi and tries to liberate him. To save Ruhi, player has to control Ruhi's size and speed. Arrow keys are used to control the size, and speed of Ruhi. Making him too small or too big end up losing the game. Size and speed are used to pass obstacles in the path.
Screenshots: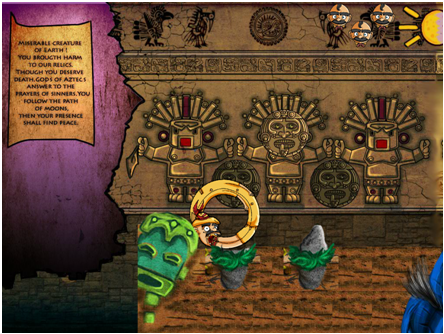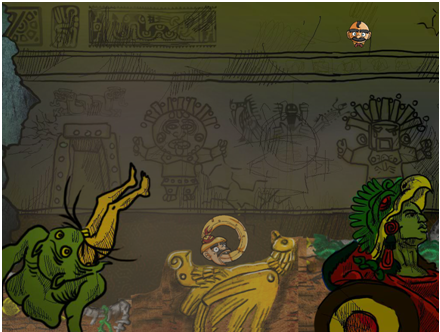 You can play Ruhi the Loopy using this link.